Already time for an update on the products that we are daily using for Wyatt. Here are the links for the first and second review that I did on products.
Britax Marathon Convertible Car Seat – Yes!
After getting the Britax infant car seat we are hooked. We thought it was a great, sleek looking car seat. And while I usually go for bottom of the line products, with my child safety and the probability of using a car seat for multiple kids, me and my husband agreed spending a little more money on a good seat was worth it. I always thing that Buy Buy Baby is so expensive, but I've ended up buying both carseats there using a sale price and the 20% off coupon. So easy to get Wyatt in here and we moved him to it at 6or 7 months because I was so sick of the infant carrier. Works awesome for us!
Push Walker – Yes!
I think that any push walker would do just fine, but I did go with the more expensive one because it had different settings which is so nice when they first start so that the walker doesn't flip out under him and make them crash. Wyatt also LOVES playing with the front and he wishes he could do both at once.
Food Container – Daycare saver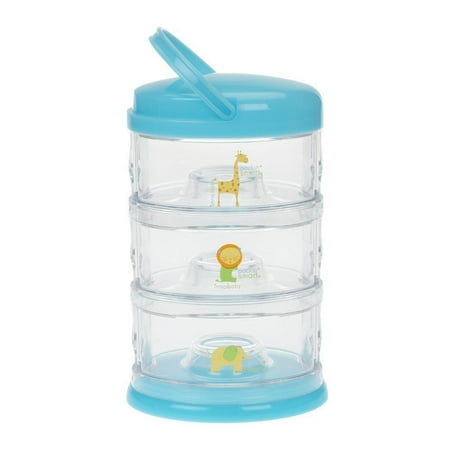 My mom got us this awesome little container I just figured I'd use for snacks, but since Wyatt has started solids we use it for his daycare food. I try to bring 4 or 5 options a day for Wyatt to get multiple food groups and it is just so handy for them and me to not have to deal with 5 different containers and just use this travel friendly container that has 5 compartments even though the picture only shows 3.
Britax Stroller Tray – perfect timing/should have got sooner
I had read that the tray wasn't really necessary until after a year but I ended up getting it around 8 months. I am so glad that I did and should have just got it right away because Wyatt really likes sitting up and holding on to it and will eat his snacks off the tray.
Fisher Price Leap Frog Table – yes
We got this as a hand me down also and Wyatt loves pulling himself up on this and spends a lot of time playing with this. Again, it's a toy that I probably wouldn't have thought to buy if we wouldn't have got it from cousins, but Wyatt really does enjoy it.